All your moving needs, in one place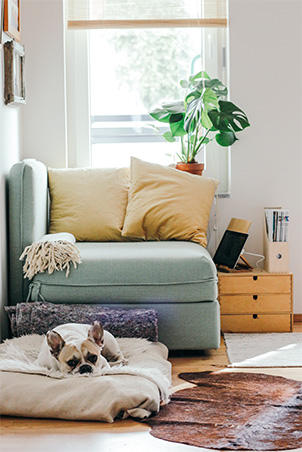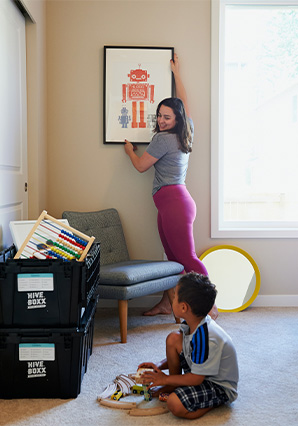 We're all about getting your move done as quickly as possible without sacrificing on quality and integrity.
Moving can be a stressful process. This is particularly true in a busy environment like NYC.
Just remember, the fact that moving can be a challenge certainly doesn't mean it has to be. Whether you're in need of residential moving services or commercial moving services, hiring the right professional movers can make the experience much easier.
Our team at Quick Bee Moving, serving all of NYC, is prepared to help make your move as stress-free as possible.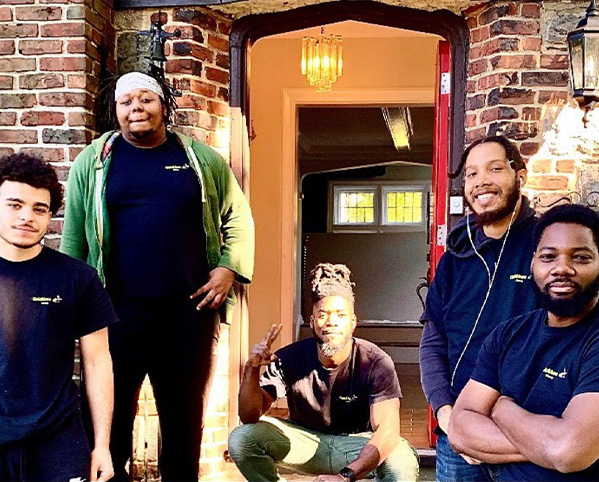 Commercial Services
Our commercial services offer your organization speedy, thorough results.
We offer all the same convenient benefits we provide our residential moving customers with. This allows you to spend less time stressing about your move and more time focusing on serving your own customers.

Ayo Sutherland
Overall I had an amazing experience, I called two days before I needed my stuff moved and they were able to fit me in. The owner was very responsive and efficient with my time. In total three people helped with the move and I can honestly say it was worth it. The cost wasn't ridiculous either or extremely outrageous

Nicole Elkins
Incredible service. Used them for a 1 bedroom move from manhattan to Brooklyn. Really nice, gentle movers who helped us assemble furniture after the move. I highly recommend them for any type of move you're looking for. Trustworthy company

Jeanette Harrod
I searched for a responsible moving company because my daughter had a bad experience with one prior and was charged extra fees once her items arrived at the destination. I emailed a request for a quote and within minutes someone called me...

Tiera Mack
I moved during a snow storm and my nerves were a wreck. The owner of Quick Bee Moving was so calm and confident that him and the team would get me moved. They exceeded all of my expectations from the beginning to end. The owner was consistently responsive.

Ken Obermeier
Everyone on the team is extremely professional and hard working. I have used them several times for packing/unpacking and moves both long and short distances. I would recommend them highly to anyone and are very reasonably priced and responsive to tight timelines for a move. All of the guys are very nice and make the stressful moving experience much easier, thank you for all of your hard work!

Jessica Perez
Jonathan and his team were very professional and super easy to work with. I would definitely recommend there services!! Thank you again Jonathan and team for making this such an easy and non-stressful move. You guys rock!
FREQUENTLY ASKED QUESTIONS
At Quick Bee Moving we believe that no two jobs are exactly the same. We tailor our service and therefore the cost to each and every move. We provide a free, no obligation evaluation of your moving needs, which includes an estimate of the moving costs so you can make accurate financial plans for your move.
Unfortunately, no matter where you go, scams are a problem and the moving industry is no different. We always recommend that you research a moving company thoroughly, especially giving focus to pricing (if it's too good to be true it probably is!) and reputation. A quality mover should have an established reputation for excellence....kind of like us! 
If you ask this question it is likely that you have never experienced our service before. Our moving experts are solely focused on one thing...to help make your move go smoother. To that end we go above and beyond just transporting your belongings.
We also perform packing, unpacking, disassembly and reassembly of light furniture (such as beds) and TV mounts. It's like having your own army of worker bees handling every aspect of your move so that you can enjoy the excitement of your new place!
There are some items, such as pets, that our team won't be able to transport for you. Other than that, your primary role on moving day is to direct your moving crew to where you would like all the boxes and furniture placed in order to make the move efficient!
JUNE 10 2022
MINI MOVES - A STRESS-FREE, LOCAL MOVING EXPERIENCE
Across the street or a few neighborhoods over our mini moves are perfect for small, inner city moves.
We are proud to help move families and businesses all over the entire New York City area and New Jersey including:
Brooklyn, Queens, Manhattan, The Bronx, Staten Island, Jersey City, Newark, and more..